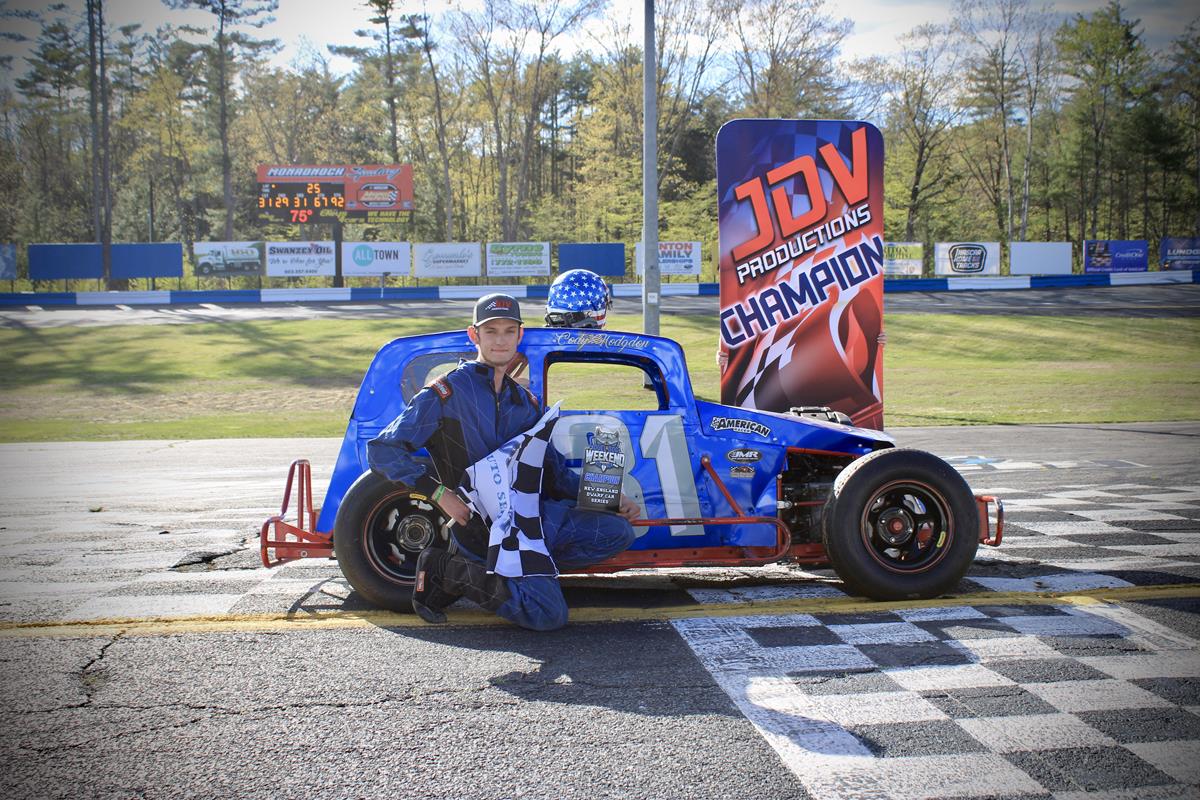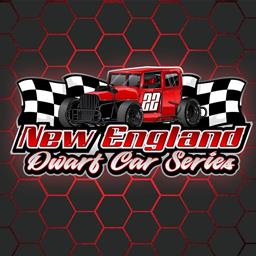 5/8/2023
New England Dwarf Car Series
---
We're back! Duel at the Dog
Winchester, NH
The New England Dwarf Car Series kicked off their sophomore season on the largest stage to date. 20 Cars would register on a beautiful Saturday as a support division for the NASCAR Whelen Modified Tour. Sadly 1 car would retire after practice and Cole Littlewood (73) would take a ride ending his day during the heat races after his steering shaft broke. The 92z of Zig Geno took the win in the first heat race and his teammate "Top Gun" Tom Harwood (29) won the second heat race. The new race procedure for season would see a pill draw for an invert and Geno pulled lucky number 8. 18 Car would look to take to the track for the 25 lap feature event. The 08 of 2022 Rookie of the Year Ryan Carmon wouldn't make it after having chasing electrical issues all day dropping the field to 17 cars. Eric Williams (88) and Doug Dawkins (94) would lead the field to green with Williams taking the advantage of the inside lane. But the only caution of the event would fly on lap 1 as rookie Kenny "Caveman" Scott spun in turn 3; while the red flag would fly quickly after this as the 80 of rookie Ronnie Carman suffered mechanical failure resulting in hard contact with the wall in turn 4. Thoughts for a speedy recovery and well wishes are sent to Ronnie. After the extended delay the race was restarted with Dawkins getting the advantage and taking the lead until lap 5 when defending series champion Cody Hodgdon (31) took over the top spot and would lead the rest of the way. Harwood would finish 2nd after working his way to the front to pressure Hodgdon the last few laps of the race with a 0.047 second difference. Justin Harris finished 3rd as he would be driving a beautiful new ride that belongs to Jason Hodgdon that is numbered 31H this season. Alan Robidas (67) finished 4th and Geno wrapped up the top 5.
Special thanks to JDV Productions for making us apart of this wonderful day and look forward to working with them at a few other race this season; additional thanks to American Racer New England for providing an amazing race tire. We also want to thank Bumpy's Auto Service, Salam, NH for coming on board to sponsor a few races this season. If you or your business are interested in sponsoring a race or races; or even a specialty award this season please reach out as our drivers appreciate it greatly.
Next on the schedule the series heads north to Riverside Speedway and Adventure Park in Groveton, NH on Saturday May 20 th . Stay tuned for a race day schedule for the event as we get closer.
---
Article Credit: Ryan Lawliss
Submitted By: Mark Beaudry
Back to News