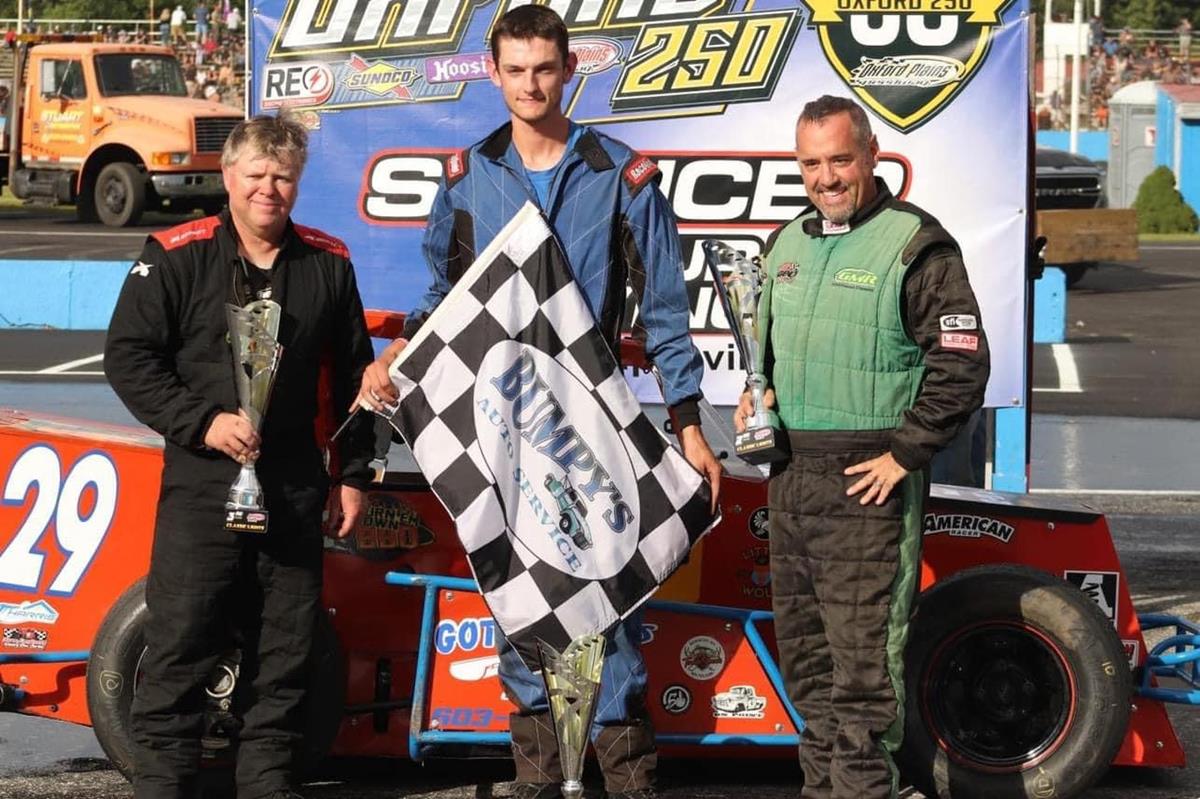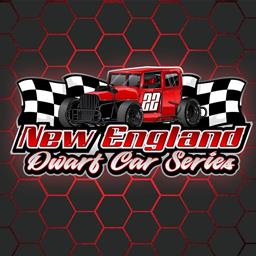 8/28/2023
New England Dwarf Car Series
---
Cody Hodgdon wins at Oxford
Oxford, ME -
After being rained out the previous week at Riverside Speedway and Adventure Park just after qualifying the New England Dwarf Car Series returned to action at the 50th Annual Oxford 250 weekend. 17 cars rolled into the pits looking to battle it out on the track, sadly the 111 of Crida Shannon would have a motor expire during practice. Heat races would be won by the 31H of Jason Hodgdon and 29 of Cody Hodgdon.
If it being 250 weekend wasn't enough of a storyline for the series; enter Cody Hodgdon, defending series champion who hadn't visited victory lane sense the season opener entering the race in his good friend Tom Harwood's 29 machine who won 4 races in a row before an accident sidelined him earlier this season. To make it larger that 29 machine has won the last 3 dwarf car races at Oxford Plains Speedway on 250 Weekend. Cody Hodgdon would not only keep the streak alive for the 29 machine but he would do it in a dominating fashion as he lead 24 laps in the feature but was also on the top of the speed charts all day.
The race would be slowed by 3 cautions and one red flag. Kenny "Caveman" Scott had a rough day in his 72 machine after wrecking in the heat and making heavy contact with the front stretch wall in the feature; Scott entered the day 2nd in overall points and leading rookie of the year points but would leave the day 3rd in points but still holding a strong lead in Rookie points.
Zig Geno in the 92z car which comes out of the same shop as the 29 car finished in 2nd after a strong run in the heat set him up to start on the second row of the feature. Chris Sullivan started on the pole and would lead the first lap of the race and eventually be passed by Geno would have to settle for 3rd place.. Ryan Carman would bring is #08 machine home in 4th after starting 14th on the field and Riverside Speedway regular Cody Brown brought his #15 home in 5th.
Special thanks to American Racer New England for providing a great tire. The New England Dwarf Car Series returns to Maine this Saturday September 2nd at Wiscasset Speedway. Pits open at 1pm and general admission opens at 4pm with racing to start at 5pm.
---
Article Credit: Ryan Lawliss
Submitted By: Mark Beaudry
Back to News