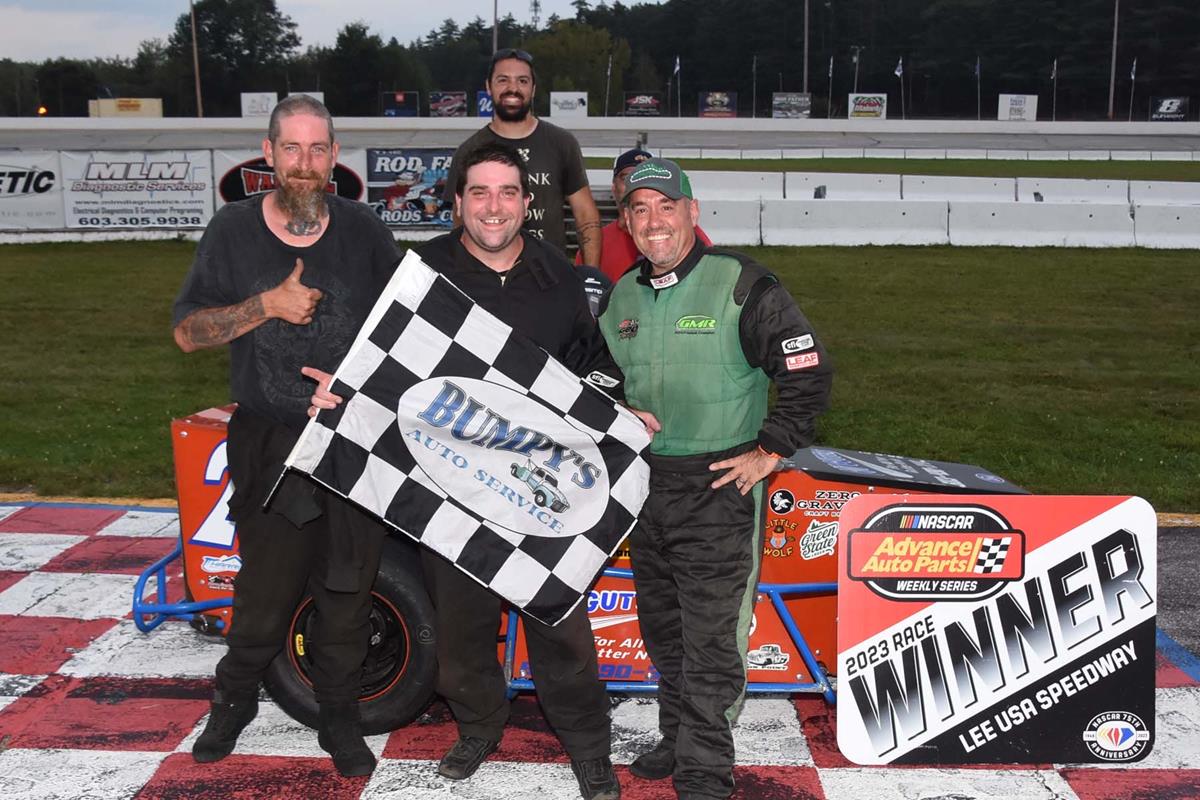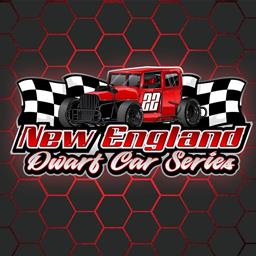 9/11/2023
New England Dwarf Car Series
---
Harwood Double Dips at Lee!
Lee, NH -
The New England Dwarf Car Series rolled into the NH Center of Speed for a double header this past weekend, Saturday the 9th was the regularly scheduled points race and on Sunday the 10th it was the non-points Bumpy's Auto Service of Salem, NH Dash for Cash with additional money from Riverside Speedway. 21 cars raced on Saturday and as we knew less were available Sunday, which is why we made it a non points race due to its last minute in nature scheduling, 12 cars arrived but only 11 made their way to the track.
Top Gun Tom Harwood (29) who attempted his return from injury the week before at Wiscasset Speedway but suffered engine failure early in the day returned to Lee USA Speedway in need of a good run to announce his return got just what he wanted with back to back wins. Rain came on Sunday just after the checkered flew preventing victory lane celebration.
Coming off a podium finish last weekend Zig Geno parked the 92z in 2nd place on Saturday by just inches and followed that up with a 3rd place finish on Sunday, after missing practice and arriving just before post time.
Jason Hodgdon (31h) fresh off his first NEDCS win finished 3rd on Saturday after leading early in the race and followed that up with a 2nd place run on Sunday!
Cody Hodgdon (31) had good runs both days with a 5th place finish Saturday and a 4th place finish on Sunday.
Chris Sullivan (0No) finished 4th on Saturday as he has been Mr. Consistent this season as we find him towards the front every week.
Rookie driver Kenny "Caveman" Scott (72) finished 5th in Sunday after just missing out on the top 5 the day before.
With just 3 points races left the battles are heating up. Justin Harris (29NH) sits atop the points standings with a 57 point advantage over Sullivan. Ryan Carman (08) is currently 3rd in points is 76 points behind the leader but only 19 points out of 2nd. Cody Hodgdon has used his string of top 5's to quickly jump in the point standings to currently sit 4th in points 102 out of first and 26 out of 3rd. Rookie driver Tim Griffith (25) sits in 5th place 123 points out of 1st and 21 points out of 3rd, Griffith leads the rookie of the year standings currently only had a 5 point advantage over Scott. Looking for these battles to heat up over the coming weeks!
We head to Star Speedway (Epping,NH) this Saturday to take part in Classic weekend. Full weekend schedule and details can be found on their website. We continue to thank American Racer for the great tire they provide us each week. Huge thank you to Bec and Nick at Bumpy's Auto Service in Salem, NH for all of their support this season.
Top 5
Saturday 9/9/23
Harwood, Geno, J Hodgdon, Sullivan, C Hodgdon
Sunday 9/10/23
Harwood, J Hodgdon, Geno, C Hodgdon, Scott
For complete finishes or points standings check us out online at www.nedwarfcarseries.com.
---
Article Credit: Ryan Lawliss
Submitted By: Mark Beaudry
Back to News