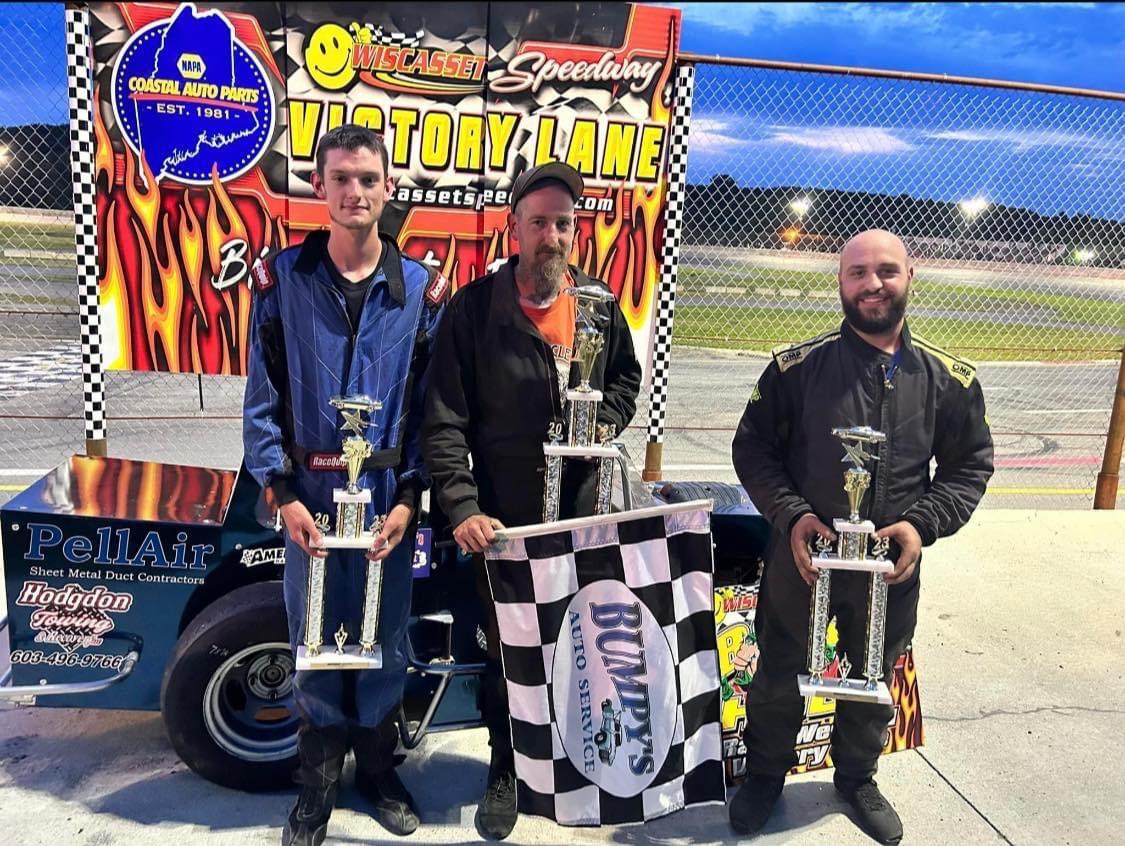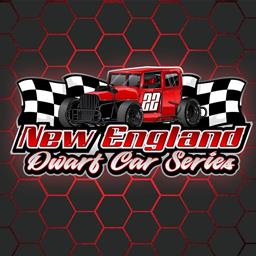 9/6/2023
New England Dwarf Car Series
---
Jason Hodgdon Dominated at Wiscasset!
Wiscasset, ME
The New England Dwarf Cars Series made their first trip to Wiscasset Speedway (ME) this past weekend and were treated to a beautiful day for racing at a wonderful facility. 13 cars would make the trip north to what is the further track for many of the competitors. Unfortunately, Kenny "Caveman" Scott who sat in third in points overall and first in rookie of the year standings entering the day was unable to get his #72 repaired from the hard wreck at Oxford though as a true sportsman and competitor made the trip up to support everyone running but would loose a lot of ground in points battle.
Heading into Wiscasset the series had 3 different winners in 9 events and all had one thing in common; their last names started with a H. Jason Hodgdon (31H) paced the field all on the speed charts putting his car where ever he wanted to on his way to collect his first win of his dwarf car career and to keep the H streak alive. No one appeared to have anything for him all day.
Cody Hodgdon (31) crossed the line in second spot. Current points leader Justin Harris (29NH) finished third as he looks to capture the championship with 4 points races remaining. Ryan Carman (08) coming off his hard charge the week before took the 4th place. Zig Geno (92z) hot off a podium finish a week earlier rounded out the top 5!
Tim Griffith (25) captured his best finish to date with a 6th place run which moved him into the top spot for the Rookie of the Year battle with a 13 point lead over Scott.
We travel to Lee USA Speedway (NH) this Saturday September 9th as we enter the home stretch and we will be doing an on track autograph session from 4pm -5pm. Series shirts and hats will be for sale.
Additionally a non points race will be held Sunday September 10th at Lee as well as we help them to fill a void left by a series that couldn't make it. This non points race will likely be a little longer than our normal race but more importantly a huge thank you to Bumpy's Auto in Salem, NH for putting up some money for the racers.
---
Article Credit: Ryan Lawliss
Submitted By: Mark Beaudry
Back to News