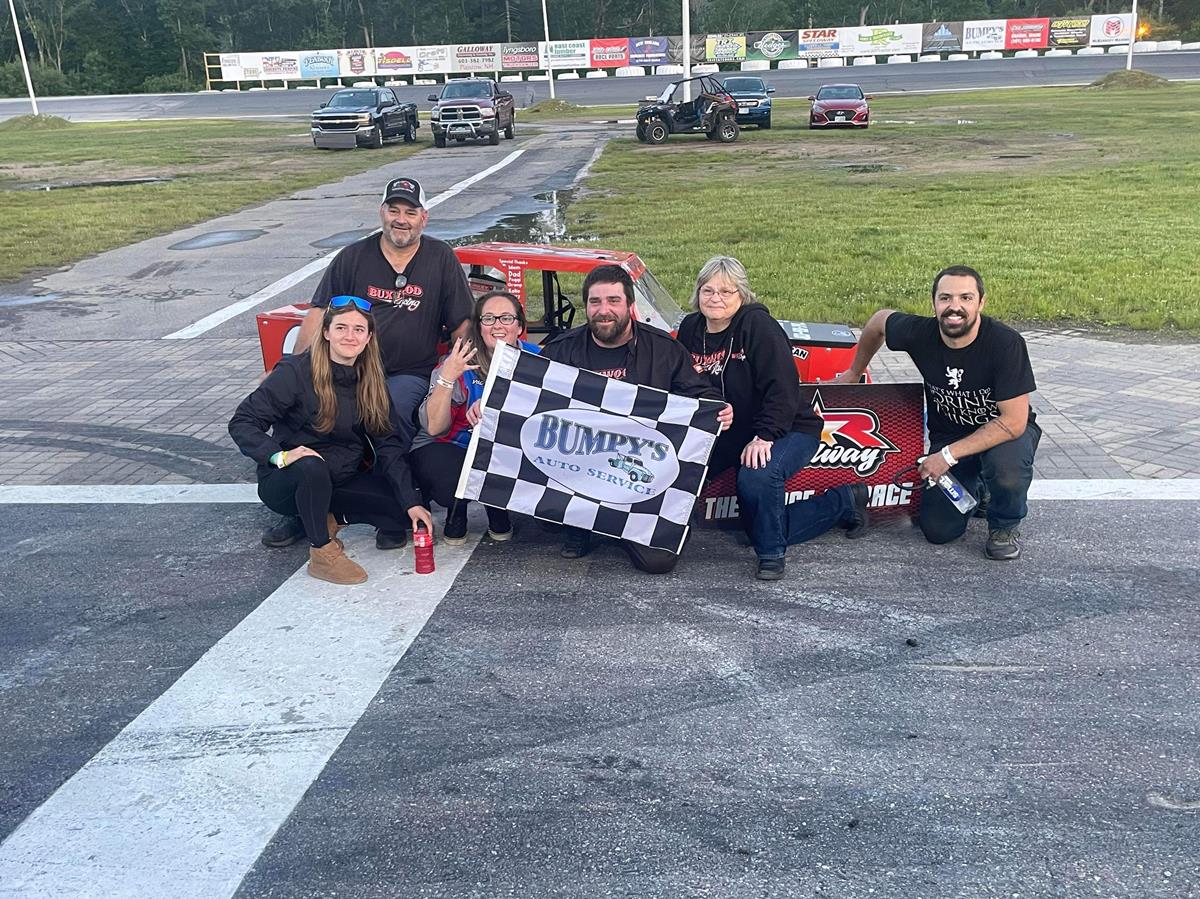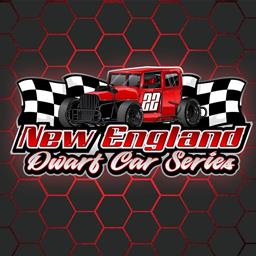 6/11/2023
New England Dwarf Car Series
---
Harwood is the Star of the Show!
Epping, NH
The New England Dwarf Car Series made their first of three scheduled visits to Star Speedway. 19 Cars rolled into the pits looking to do battle on the tight 1/4 mile track!
Kenny "Caveman" Scott (72) paced the first practice; while "Top Gun" Tom Harwood (29) and Justin Harris (29NH) sat atop the leaderboard for practice number two! Jimmy Rider (18) making his first start of the season took a convincing win in heat race number one. Harris cruised to win heat race 2; while Scott captured the win in heat number three but was regulated to last place after being over the left side weight percentage in post heat tech. The invert for the feature would be 8 and would put Doug Dawkins (94) and Paxton Call (2) on the front row. Call jumped out to the early lead and at one point had a 4 to 5 car lead over the field.
Harwood took over the lead right around the half point of the race. The race would be slowed by a few cautions around lap 14; as the 12 car of Sarah "Cupcake" Hodgdon would find the woods ending her day after showing great speed all day prior to that point. Duane Skofield (30) and Dawkins would get together coming out of turn 2 bringing out a caution; then a few laps later Skofield would make contact with the front stretch wall ending his day.
Harris would wrestle the top spot away from Harwood during this time and would hold onto the top spot on the ensuing restart; unfortunately his luck would end with 4 laps to go as he would slow on the front stretch and pull off the track. Harwood would inherit the lead and would hold on to capture his fourth win in a row. Rider charged from his 8th starting spot to finish 2nd and Chris Sullivan (0No) quietly worked his way into a third place finish. Ryan Carman (08) finished 4th and Call hung around the front all day to finish 5th .
A huge thank you to American Racer New England for providing a bonus to our winner this week; the New England Dwarf Car Series have a week off before being back in action Sunday June 25 th at Hudson International Speedway in Hudson, NH. For more details on this event check out starspeedwaynh.com for details or check them out on Facebook. For more information on the New England Dwarf Car Series check us out at nedwarfcarseries.com or on Facebook!
Photo Credit: Will Sweatt
---
Article Credit: Ryan Lawliss
Submitted By: Mark Beaudry
Back to News