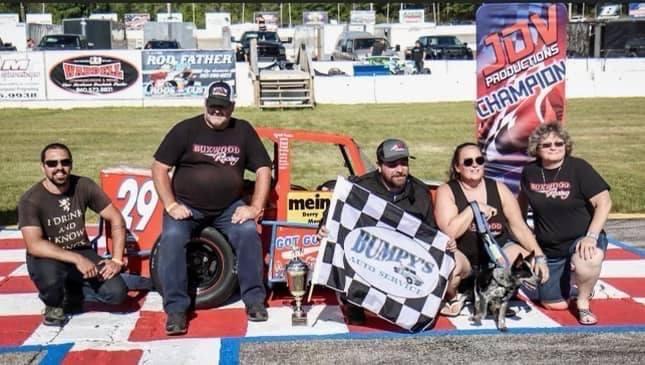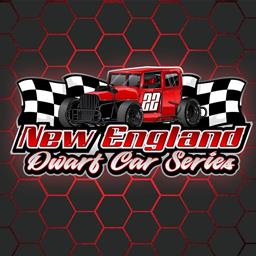 5/28/2023
New England Dwarf Car Series
---
Back to Back for Harwood
Lee, NH
The New England Dwarf Car Series went to Lee USA Speedway to take part in JDV Production's Granite State Derby. 17 Dwarf Cars rolled into the pits to compete with 15 cars taking the green in the feature. "Top Gun" Tom Harwood (29) would set the pace in both practice sessions. Alan Robidas (67) would win heat race number one and Harwood would capture heat race number two. The invert would be 7 putting Sarah "Cupcake" Hodgdon (12) and Justin Harris (29NH) on the front row. We would run green to checker as Harris would lead the first 4 laps on the feature before Duane Skofield (30) would motor past to lead laps 5-7. After starting 6th Harwood would make easy work of the field taking the lead on lap 8 and turn on the afterburners as he would cruise to his second win of the season. Harris finished second and Skofield held onto third. Robidas finished fourth and Zig Geno (92z) rounded out the top 5.
Huge thank you to Bumpy's Auto Service Salem, NH for the payout to the top 5! We would like to thank American Racer New England for the great tires. Thank you to JDV Productions for the amazing event they put together and for including us in!
The New England Dwarf Car Series is back in action this Saturday night; June 3rd at Monadnock Speedway (Winchester, NH) taking part in another JDV Productions event! Pit's open at 1pm, Grandstands open at 330pm, Practice rotation that Dwarf Cars are in starts at 435PM, and racing starts at 6pm. For more detailed schedule or ticket information check out jdvproductions.com!
---
Article Credit: Ryan Lawliss
Submitted By: Mark Beaudry
Back to News