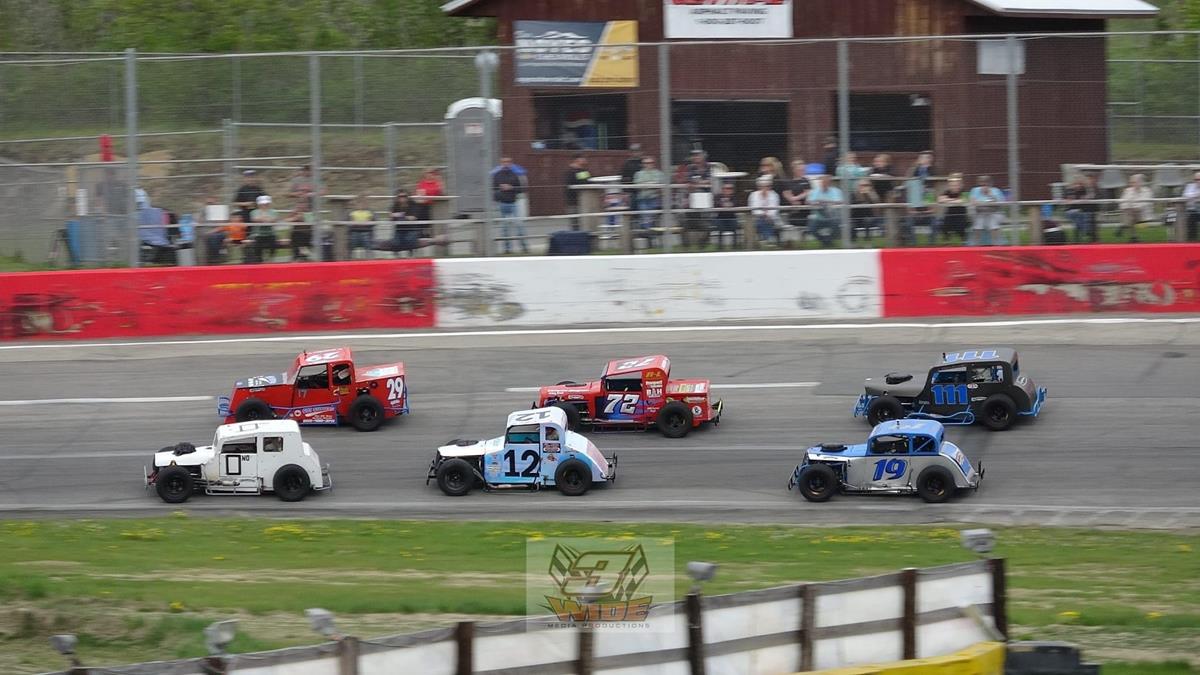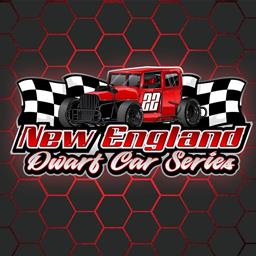 5/24/2023
New England Dwarf Car Series
---
Harwood Stays Flightless in Riverside Victory!
Groveton, NH – The New England Dwarf Car Series invaded the Riverside Speedway and Adventure Park on Saturday May 20th for the first of two visits. With rain in the forecast later in the day, track owner Mike Humphry made the call for an early start time and to show our support we showed up with 17 cars. Unfortunately,we lost 3 cars during practice: 67 Alan Robidas (Clutch), 25 Tim Griffith (Engine) and local competitor Roger Edgecomb 1x (Engine). Griffith was able to secure a car to start the race in as the 92 of Nick Poggi was in a trailer not scheduled to race.
With the 31 of Cody Hodgdon not in attendance competitors looked to see who would jump to the points lead early in the season. "Top Gun" Tom Harwood (29) would look to not repeat last year's visit to Riverside Speedway where he would go airborne; he was successful as he went on to win in heat race number 1; while heat race number 2 would be taken down by local teen hot shoe Payton Call (2). By virtue of winning heat number 1; Harwood would pull the redraw cheap and for the second race in a row we had a max invert seeing the number 8 pulled and 2022 NEDCS Rookie of the Year Ryan Carman (08) and local competitor Brad Sanborn (8) on the front row. Sanborn would set the pace early leading the first 20 laps of the 30-lapfeature, but Harwood kept all four wheels on the track as he flew through the field to take the lead on lap 21 and never looking back. Justin Harris (29nh) would make a last lap pass to take the 2nd spot and Sanborn would cross the line 3rd to wrap up the podium. Christopher "Cridda" Shannon (111) another local competitor finished 4th and Chris Sullivan (0no) finished 5th.
The New England Dwarf Car Series will be back in action this Saturday May 27 (Rain date Sunday May 28) at Lee USA Speedway to take part in the second annual Granite State Derby brought to you by JDV Productions. Pits open at 10am, Grandstands open at noon, Practice starts at noon with Qualifying set to start at 230pm. For ticket information visit jdvproductions.com.
Special thank you to American Racer New England for the amazing tires. Also thank you to Bumpy's Auto Service – Salem, NH for their continued support of the New England Dwarf Car Series and racing in general. Bumpy's Auto Service has put $300 to win, $200 for Second and $100 for third for the race at Lee USA Speedway, Thank you Bumpy's! If you or your business is interested in sponsoring a race or adding money to a race please reach out to the series!
---
Article Credit: Ryan Lawliss
Submitted By: Mark Beaudry
Back to News